Who We Are
Chernor Barrie is our volunteer Country Representative. He joined us in 2016. Chernor lives in Bonthe on the island of Sherbro. He is in the second year of a degree in Peace and Conflict Studies at Fobay College in Freetown. In March 2019 the first meeting of the Sierra Leone Committee was held in Moyamba. Chernor chairs this committee. In 2019 Chernor also became a trustee of the charity and took part in our AGM, which was held in Stroud in April 2019, using Skype.
The other members of the Sierra Leone Committee are Sulaiman Bah ('Capay'), Foday Conteh, Roselyn Freeman (Manager at the Mustard Seed Foundation Children's Home in Moymaba) and Abdul Sheriff (Chief Executive of DRIMS in Bo).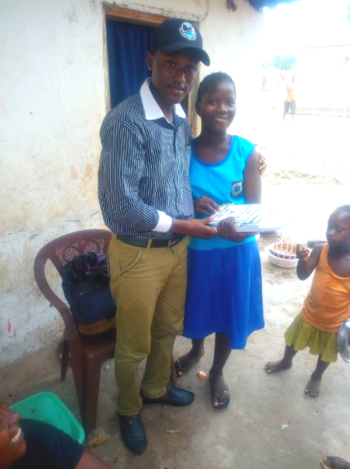 In January 2021 we appointed Umu Turay as our first Deputy Country Representative, to work alongside Chernor Barrie.
Like Chernor, Umu is a volunteer. Our volunteers receive no pay but can claim travel expenses when they are working for the charity. A big welcome to Umu.
This is what Umu rote about herself:
I am Umu Hawa Turay
I am a fearless, dependable and humanitarian lady from the province - Bo town to be specific.
I am currently residing in Freetown pursuing a degree in engineering at Fourah Bay College, University of Sierra Leone.
I am an ambassador for SUSI-WL 2016 (study of the united institute - women leaders 2016).
I am also a member of an empowering women's organisation called Illuminating Ladies.
And I am a volunteer with the Sierra Leone Education and Development Trust.
Foday is both a volunteer and an adviser. He travels by motorbike to remote villages, searching for disabled children and young people who cannot walk. He assesses their needs and we then pay for the wheelchairs or 'mobility carts' which will give them independence. Foday then arranges delivery to the villages. He also advises us on every aspect of life for a young disabled person in Sierra Leone so that we support people in the most effective way. He is a really kind man, always positive in spirit and a great role model for all the disabled young people we support.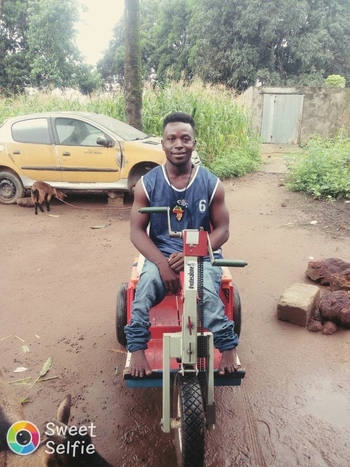 Sulaiman Bah - known to his friends as 'Capay' - joined us as a volunteer in 2017. He lives in Yargoi, on the mainland across the sea from Bonthe. He is working in his brother's business and intends to continue his education soon.
Skynie Freeman is one of our advisers. She helps her mother Roselyn to run the Mustard Seed Foundation children's home in Moyamba. She is an expert in caring for severely disabled children.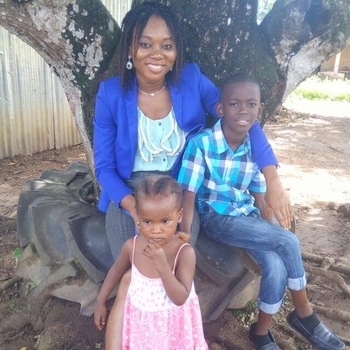 Haja Kamara is another of our advisers. She is the Head Teacher of Mahera District Primary School in Mahera village, about 10 miles from Freetown. Back in 2012 Haja selected our very first student for secondary school sponsorship - Fatmata, whose photo can be seen on the home page.
One of our three founding trustees is Kevin Curley CBE. He chairs the board. He travelled three times to Sierra Leone from 2008 (6 years after the civil war ended) to 2013 because of his interest in post conflict societies. He stayed first in the village of Mahera where he met Haja Kamara, the Head Teacher of the primary school. She explained to Kevin how the lives of some of her cleverest pupils were held back by poverty. They could not continue their education at secondary school because their families had no way of paying school fees.
Kevin has worked in the British charity sector for most of his professional life. He retired from full time work in 2012 after ten years as Chief Executive at NAVCA (the National Association for Voluntary and Community Action). Kevin has also worked as VSO Programme Director in Tanzania and Vietnam. In 2012 he was appointed CBE in the Queen's Birthday Honours 'for services to the voluntary and community sector'. He now lives in rural Derbyshire.
Kevin invited Mike Martin MBE and Mike Clemson to become the other two founding trustees. Mike Martin was the Chief Executive of Reading Voluntary Action for many years before his retirement. He also served as Chair of NAVCA for 6 years. He has a particular interest in supporting refugees in his home town of Reading. Mike was awarded the MBE in 2009 for his services to the voluntary sector in Reading.
Mike Clemson was the Chief Executive of York Community Council from 1973 to 1993 before going on to lead Beverley Council for Voluntary Service. Now retired, Mike is heavily involved in sports development in Britain, giving much of his time to encouraging young people to play squash. In May 2015 Mike became the World Number 1 Veterans Squash Champion. He lives near Hull.
Ralph Steen was appointed as a trustee in July 2016. Ralph owns Stag Geological Services, based in Aldermaston, which works in many African countries. Ralph brings business development skills to our charity. His company is a donor.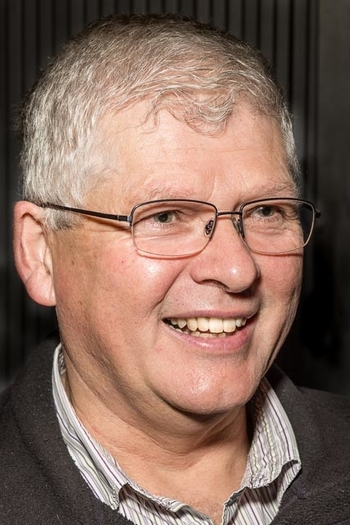 Rachel Curley became our fifth trustee at the AGM in April 2018. She is a senior official in the National Education Union and a Stroud District Councillor. She lives with her family in Stroud, Gloucestershire.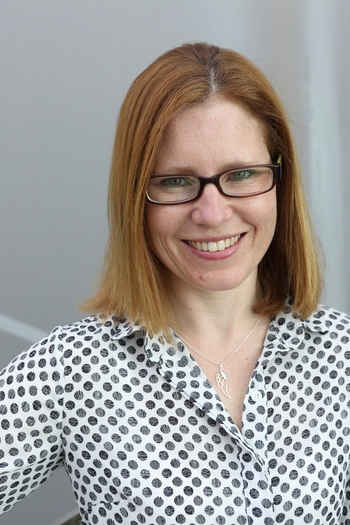 My name is Tumi VanRiper, I am 32 years old and currently live in Michigan. I have always been interested in the collaborative community aspect of NGO / charity work, uplifting through practical processes and achievable solutions designed for the communities involved. This interest led me to Malawi, Sierra Leone and Cambodia. I am honoured to be a trustee on SLEDT's board and hope that my experience can be of use to them.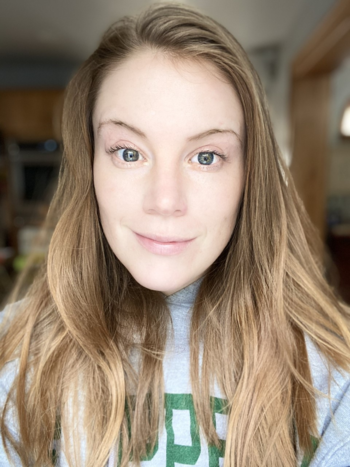 James Holt is a new volunteer who will run our Twitter account. He has already opened our account and begun to post stories and photos to it. Please follow us @SLEDT_
Originally from Derbyshire, James now lives in London. "I'm a sales and marketing professional in the IT industry", James said. "I'm very interested in mental health, I'm an avid gym goer and a pained follower of Burnley FC".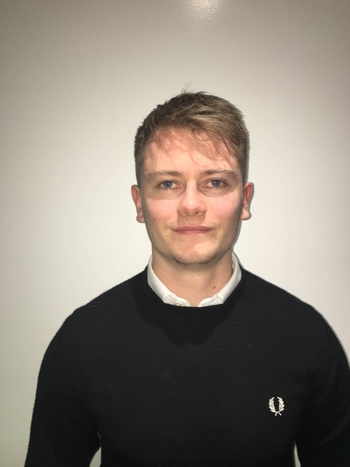 Hello! My name is Laetitia, and I am from Paris, France. I am a recent graduate, and therefore I am currently looking for a job. I lived in several countries during my studies (Australia, Korea and Japan).
I am passionate about learning foreign languages and social media, and I go several times a week to the gym.
I am happy to be part of Sierra Leone Education and Development Trust, where I can use my social media knowledge for a noble cause.